News Details
MAYOR'S LONE STAR 5K NEW ADDITION TO ABILITY CONNECTION'S RACE SERIES
Run the American Dream City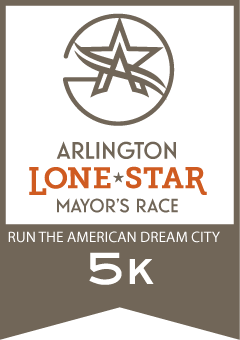 Dallas, Texas —

There will be new courses, a new venue and a new sponsor when the Lone Star Race series, benefiting Ability Connection, kicks off in Arlington on Sunday, April 26.

The race series, consisting of a 5K, 10K and half marathon, will start and finish at the Levitt Pavilion in downtown Arlington. The venue moved to downtown Arlington to showcase all the American Dream City has to offer while still allowing runners to experience the entertainment district. The 5K and 10K runners will travel through the University of Texas at Arlington campus and the arts district. Participants in the half-marathon will take a scenic route around Globe Life Park, AT&T Stadium and Six Flags Over Texas and then return through the UTA campus and the arts district.

The city of Arlington is sponsoring the Mayor's Lone Star 5K and inviting serious and recreational athletes to "run the American Dream City".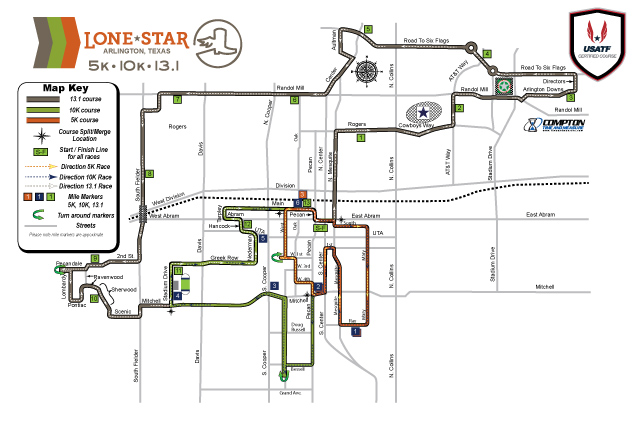 The half marathon will start at 6:30 a.m. The 10K begins at 7:00 a.m. and the 5K at 7:30 a.m. Online registration is open through 11:59 p.m. Thursday, April 23, visit http://www.thelonestarrace.org/. You can also register at all packet pickup locations and on race day starting at 5:30 a.m. at Levitt Pavilion. Fee for the 5K race is $45, 10K is $55 and the half marathon is $75.

Corby Davidson, co-host of the popular Hardline show on talk radio The Ticket, KTCK 1310 AM, and Hondo Robertson, public affairs director for Cumulus Media Dallas/Fort Worth, will serve as emcees for the event. Camp Gladiator will provide warm-up exercises before the races.

The band Cottonwood Park, with Mo Stevens on vocals and guitar, will play for the finish festival beginning at 9 a.m. Food is being provided by Sweet Tomatoes, Naked Juice, GoGo Squeez and Blue Mesa. The awards will be announced at the festival and will recognize the winning team, overall, and master's categories. The top male and female participants in each age group will receive their award when the official results are confirmed.
Sponsors of the Lone Star Race, in addition to the City of Arlington, are Core Power/Powerade, Frost Bank, Solar Turbines, BlueCrossBlueShield of Texas, JME Insurance Agency, Renfrow Realty, Texas Health Arlington Memorial Hospital and Tom Thumb.

The Lone Star and Ability Connection want you to "run for a reason". It is estimated that one in five people will experience a disability in their lifetime from children born with disabilities to adults who acquire their disability through disease, accident or military service. Ability Connection Texas offers a full range of services to people with physical and intellectual disabilities as they strive to reach their highest level of independence. An experienced team of teachers, therapists, nurses, caseworkers, special needs caregivers and volunteers achieve our mission through providing services that include speech, occupational and physical therapy, public education, advocacy, adult day habilitation, assistive technology, transportation, residential care, information and referral, case management and in–home and community–based support.
For more information about the Lone Star Race and Ability Connection, visit www.thelonestarrace.org.

---