News Details
World Autism Awareness Day
Celebrate World Autism Awareness Day on Thursday, April 2nd
April is Autism Awareness Month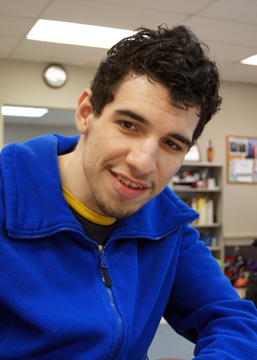 DALLAS, TX (March 31, 2015) —

Join Ability Connection as we celebrate the 8th Annual World Autism Awareness Day (WAAD) by wearing blue on Thursday, April 2nd, 2015. Autism is a serious developmental disorder affecting a child's ability to interact and communicate with others. Although there is no cure for Autism, early treatment and awareness make a big difference in a child's life.

Over the last 40 years, children diagnosed on the autism spectrum have increased tenfold. Improved awareness and diagnosis have contributed to this number. The U.S. Center for Disease Control and Prevention identifies around one in 68 American children as being on the autism spectrum. Continued awareness highlights the need to improve the care for adults and children diagnosed with Autism.
Around the world, people will bring awareness to the tens of millions on the Autism spectrum with the color blue. In 2014 iconic buildings around the world including the Empire State Building, Pyramids of Giza and the Sydney Opera House lit up in blue in recognition of WAAD. Supporters are encouraged to wear blue on April 2nd to show their support for WAAD.

As a way of showing solidarity with people living with autism, Ability Connection and other organizations worldwide are asking their constituents to wear blue to show their support and acceptance of these individuals.
---