IMPACT Day Habilitation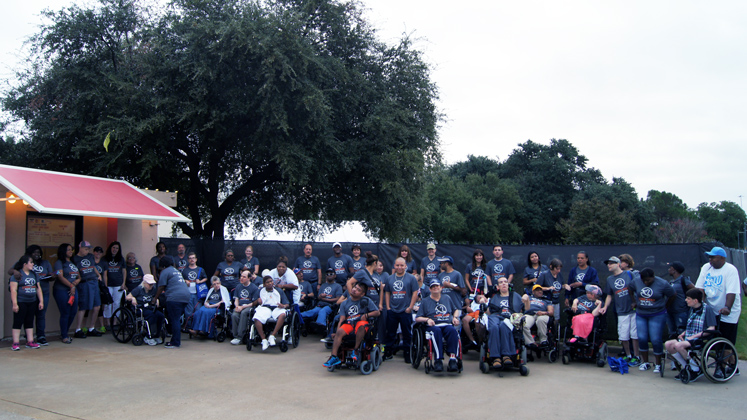 The IMPACT program at Ability Connection (AC) is a goal-driven day program for adults with disabilities. This program provides individuals, ages 18 and older, the opportunity to attain personal goals through life skills, education, personal growth, training, recreation and leisure activities, community outings, and socialization. Our IMPACT program is open Monday through Friday from 7:30 a.m. to 4:30 p.m. The program operates in our Greater DFW Service Center.
Our IMPACT team works with each individual, family, caregiver and caseworker to tailor each client's program, both long and short-term, to their individual needs and abilities. The ultimate goal of IMPACT is to encourage and increase the independence of each person, helping not only them, but their families as well, live more successfully with a disability. A feature unique to our IMPACT program is that we have an onsite nursing staff available to help with any medical issues that may arise while attending the program during the day. This onsite medical staff helps give our clients' families and caregivers peace of mind. We also offer physical therapy services to those who qualify.
The IMPACT program is available to adults ages 18 and up with any type of intellectual and physical disability that can benefit from life skills, socialization and independence training. IMPACT also offers a summer only program for individuals from 18 to 22 years of age who are still attending school.
If you are interested in our IMPACT Program or have questions, please call or email: