Home and Community-based Services (HCS)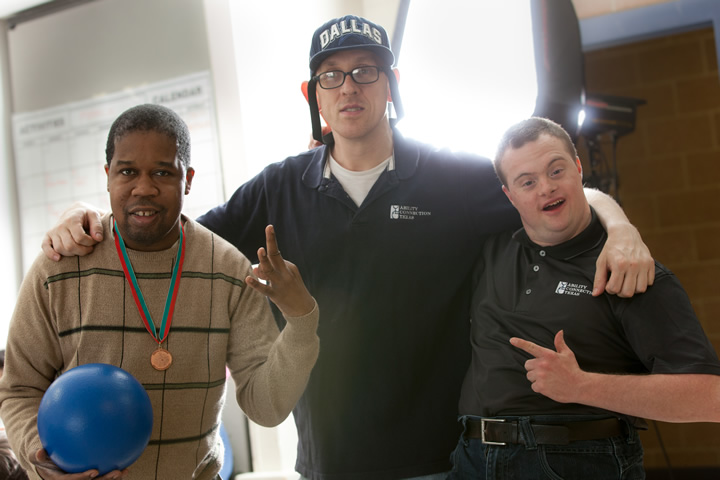 The Home and Community Based Services (HCS) program at Ability Connection (AC) provides the help and support necessary for individuals of all ages with intellectual or developmental disabilities to live as independently as possible in their own homes, with family, a paid companion care provider or in small group home settings in the community. Our HCS team works with each individual, focusing on client choice and autonomy, to ensure his or her needs are met and coordinates a variety of services to ensure individuals with disabilities are able to live autonomously.
The HCS program is overseen by the Texas Department of Aging and Disability Services (DADS). To be eligible for the HCS program, individuals must have a diagnosis of an intellectual disability (or related condition) and qualify for Medicaid. Eligibility guidelines are available on the DADS website:
http://www.dads.state.tx.us/services/faqs-fact/hcs.html
Enrollment for the HCS program is overseen by Local Authority (LA). To find the LA in your county, please visit:
http://www.dads.state.tx.us/contact/search.cfm (enter your city, click the search button then scroll down to see your LA listing).
Currently, there is an interest list for Home and Community Based Services (HCS) program. If you are not currently on the interest list, please contact your LA. Contact information can be found via the web links above.
Ability Connection serves many areas in Texas. Click the map above at the right to find an office that serves your area:

Foster Care Provider Paperwork Calendar:
Click Here to download the current month's Foster Care Paperwork schedule.